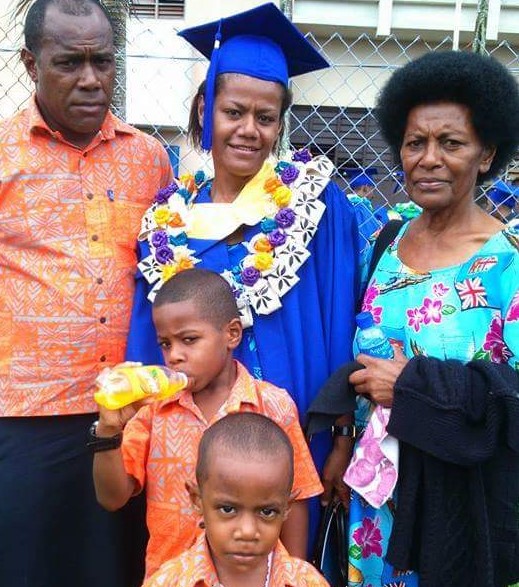 Joana Vakaciqa of Natobuniqio village of the tikina cokovata of Vereta is one of the first recipient of the Adi Samanunu Cakobau Talakuli scholarship provided by the people of Tailevu USA.
Tailevu USA is proud to introduce its first graduate with a B. Ed in Agricultural Science from the Fiji National University this April, 2016, she is now teaching at Muanidevo Sanatan Primary School in Dreketi, Macuata.
Married with 2 children, Joana left her young family in Dreketi to pursue her tertiary education in Suva while living with her elder sister in Wainibuku.
---